By Ryan Keating-Lambert
With the release of Alien: Covenant this month, I thought now a better time than ever to get nostalgic about the old Alien movies and Hollywood's (still) reigning action heroine, the glorious Sigourney Weaver.
1. Ripley
She played Ellen Ripley, possibly one of the most influential and original heroines in cinema history. Director Ridley Scott shot her to fame with Alien in 1979, and since then she has played the iconic character in three other films in the franchise.
2. She's got moves
She can shoot a basketball hoop with her back turned. Seriously, this actually happened on the set of Alien Resurrection.
3. Drama
She went to the prestigious Yale Drama School. Her mother was also an actress, while her father was the president of NBC.
4. She's tall
At 182 cm, she could easily beat you up.
5. Oscars
She's been nominated for Academy Awards, including Best Actress in a Leading Role for Aliens.
6. That memorable voice
Her voice has been featured on both computer systems in Pixar films Wall-E and Finding Dory, as well as horror movie Cabin in the Woods.
7. Zuul
"Are you the keymaster?"
8. Languages
Aside from being able to communicate with the Na'vi, she can speak both French and German fluently.
9. Paycheck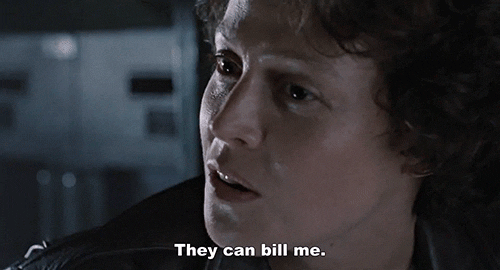 Her paycheck for Alien Resurrection was more than the entire production cost of Alien in 1979.
10. The Defenders
She's the villain in the upcoming Netflix Marvel series The Defenders.
Feature photo: Blumhouse